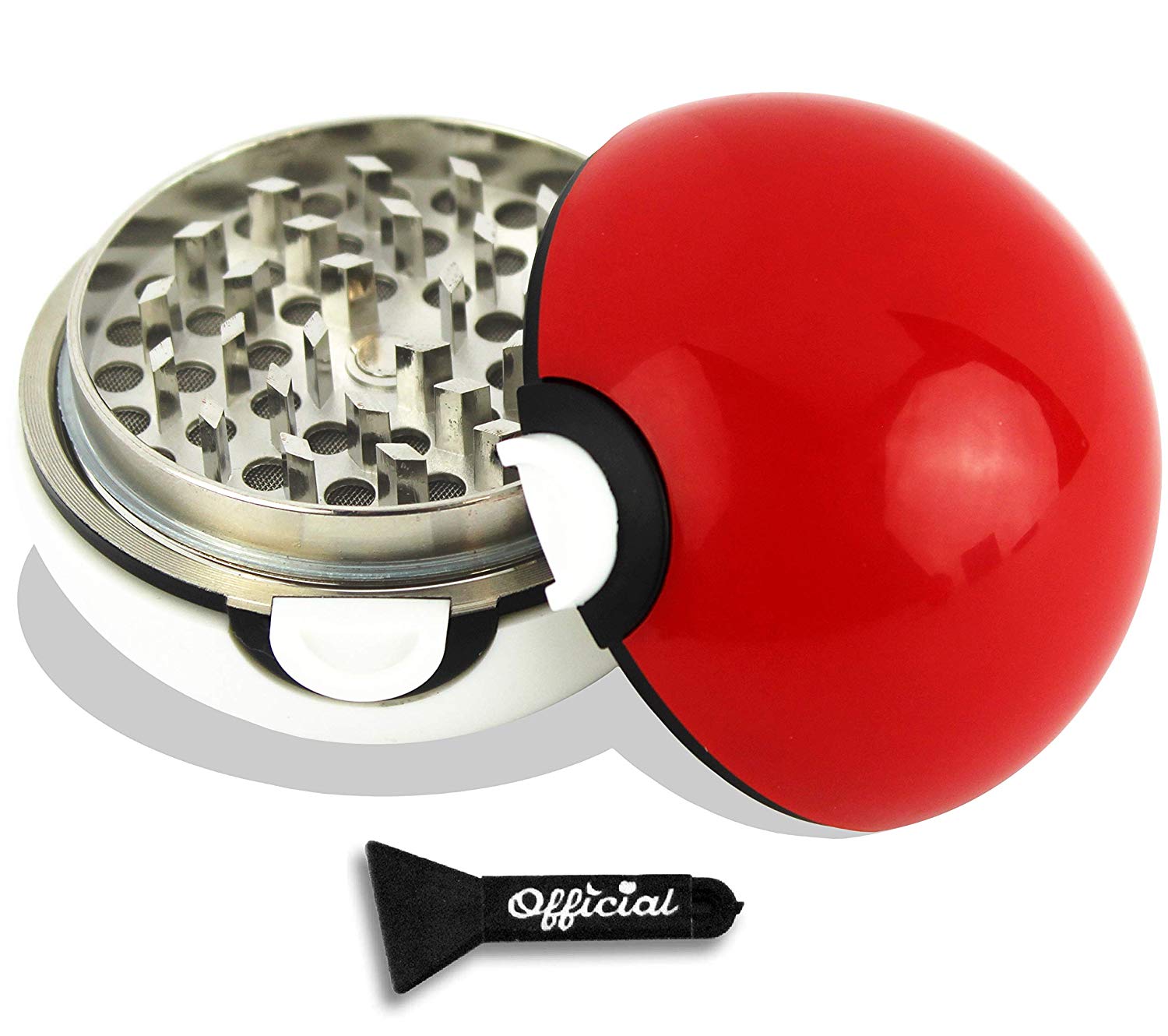 Pokeball Grinder
POKEBALL GRINDER - Large 3 piece herb grinder crafted with zinc alloy and quality aluminium (When you hold it, the weight of it feels quality, not like a flimsy plastic novelty grinder). Easily grinds and crushes spices and herbs

UPGRADED VERSION - We upgraded the smaller version to a bigger and better one! Feels like a real Pokeball when you hold it in your hand!
UNIQUE GIFT - This Pokeball herb grinder is a Must-Have for any Poke-mon fan. Bring home a classic piece from your Favorite Childhood TV Show. Get one for yourself or give one as a gift. It comes in a gift box for goodness sake.
BONUS SCRAPER & GIFT BOX - You're gonna need this little tool. So we gave you one. We also put it in our custom-designed Gift Box. A Perfect Birthday or Christmas Gift for Boyfriend / Girlfriend!
LIFETIME WARRANTY - This product is not going to break. Period. Its in "Evolved Form" compared to others. But if for some wild reason you get this thing and you're not 100% stoked or satisfied, let us know. We'll take care of you.