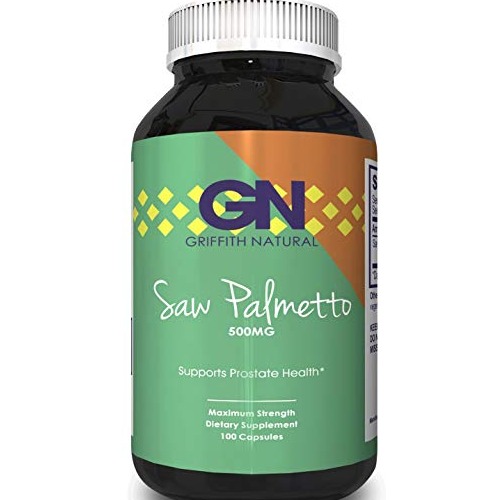 Saw Palmetto
Bathroom breaks
Sex
Urinary frequency
Hair loss
Prostate
Stress
Pain
Griffith Nature
Saw Palmetto
Want to keep your prostate in great condition as you age? Then our Saw Palmetto supplement is exactly what you need! Made with the purest berry extract, this product is a potent solution to your worries. It can normalize urinary frequency and improve your overall wellness. Add this to your daily regimen, and be amazed at the difference it makes.
Do you find yourself going to the bathroom too often at night? Saw Palmetto can normalize urinary frequency for effective relief. It even boosts sex drive and testosterone, which is why you'll often find it in the ingredients list of many popular male enhancement pills. A lot of our customers have happily reported that they felt their desire rise after taking this product.
There are many other benefits too. Some research suggests that Saw Palmetto can slow down or even reverse hair loss in men. It can reduce migraines and control inflammation. This is one of the best supplements for male health on the market!
Pure Saw Palmetto Extract
Tired of frequent bathroom breaks? Make urination normal again with Saw Palmetto.
Our Saw Palmetto supplement has potent benefits for your prostate's health.
Reduce your body's DHT hormones, which can cause hair loss in men.
Naturally increase your sex drive and lasting power with Saw Palmetto.
Pure and potent - Our supplement contains pure Saw Palmetto Berry extract with no fillers or GMOs.