Mistakes When Cooking Weed Edibles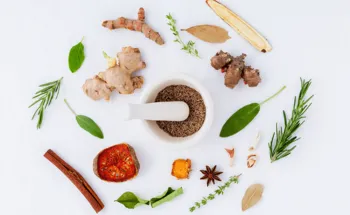 A few things you need to do when cooking weed.
YOU CANNOT COOK WITH RAW WEED!
The number one mistake of newbies? Assuming that you can use raw weed.
Wrong.
The first thing you must do if cooking with weed is to activate the THC
and/or CBD. And that requires heat. The process you will use to do this is
called decarboxylation. This is what will give your edibles the "buzz" you
want. Beyond that, however, raw hemp placed directly into recipes will not
allow the range of CBD found in the plant to activate and bind to fat.
You will just be wasting weed, in other words. And who wants that?
Decarboxylation is
a simple process. All you have to do is grind your hemp and place it on a
cookie sheet. Then pop it in the oven between 110°C and 120°C and roast for 1
hour.
If making cannabutter, remember you will have to keep the temperature low
and steady for an extended period of time. This is why slow cookers are so good
for making cannabutter. You may also want to decarboxylate your bud before
adding it to the fat.
SET YOUR COOKING TEMPERATURE & COOK TIME CAREFULLY
Whether you are decarboxylating your ground hemp in an oven or in the
fat itself, there is one rule you cannot break; extracting cannabinoids is a
time and temperature sensitive process.
You must preheat your oven. You should also make sure to mix the bud every
10 minutes.
When infusing your ground weed in butter/oil, set a low temperature (between
160-200°C). Use a thermometer to check the temperature. You will need to cook
your fat for about three hours.
DO NOT GRIND YOUR WEED TOO FINE
While some canna-chefs recommend grinding hemp with a food processor or
coffee grinder, you might want to reconsider. Pulverising the bud gives edibles
a strong grassy flavour. It also causes your butter or oil to turn green.
Instead, use a course grinder so that your buds have at least the
consistency of table salt.
DO NOT SPEND HUGE AMOUNTS OF MONEY ON YOUR COOKING BUD
A little goes a long way. Many novices waste lots of bud when they start
experimenting in the kitchen.
In general, you do not need a huge amount of hemp to create the punch
you are looking for. Check out this cannabutter recipe to
get an idea of how much you should be using.
Also, remember that you do not have to use just the primo bud. You can also
extract cannabinoids from shake, stems, leaves, and trim. Shake is
the leftover pieces at the bottom of your bag that frequently contain a mix of
several kinds of weed. Commercial kitchens, especially in the United
States, frequently use mixed bud for their cooking. If you can find it,
consider this option. Save the primo stuff for smoking!
ADD WATER WHEN INFUSING OIL OR BUTTER
While some purists will tell you this is hearsay, adding water to your infusing
process is a nifty trick. This way, you can infuse at a lower temperature. The
amount of water you add is not important, but try to use at least as much water
as oil or butter. The water boils off. You can also see the difference in your
"washed" end product. It is not as green.
2021-07-13